bbcSafe, secure and swift – our in-house drivers provide a free collection and delivery service of files on our Client's behalf from the point of instruction through to settlement
COVID-19  has brought its own issues into the legal world we have all had to adapt to working remotely, we have embraced technology and have been extremely active with tools like  Zoom, Teams and Skype in this new era; arguably long overdue. The courts also have to be congratulated in keeping the wheels of justice turning.
Throughout the Pandemic R Costings has maintained its vital service ensuring continuous cash flow for our Clients, going that extra mile for our Clients with our rapid, friendly and secure, file collection service. It has always been recognised that firms still are in a transition period of operating physical files alongside electronic files and will do so for some time yet, not forgetting that the courts still require a paper bundle in many areas which often involves us preparing these on behalf of clients for assessments, CCMC's, and COP assessments where the SCCO still require a physical file despite the introduction of mandatory e-filing.
From our base in St. Ives, Cambridgeshire our friendly drivers have continued to operate consistently, whether it be to the north, south, east or west of the country. It really has been business as usual but our crucial service has been enhanced by collecting files from Solicitors homes directly to our experienced Draftsmen for Costing which has been welcomed while many offices around the country remain closed. In addition, we have continued to safely and quickly deliver papers to the Courts as well as returning files back to Solicitors homes and offices in a timely manner, as and when needed. No request is too small and we will always go above and beyond for our clients.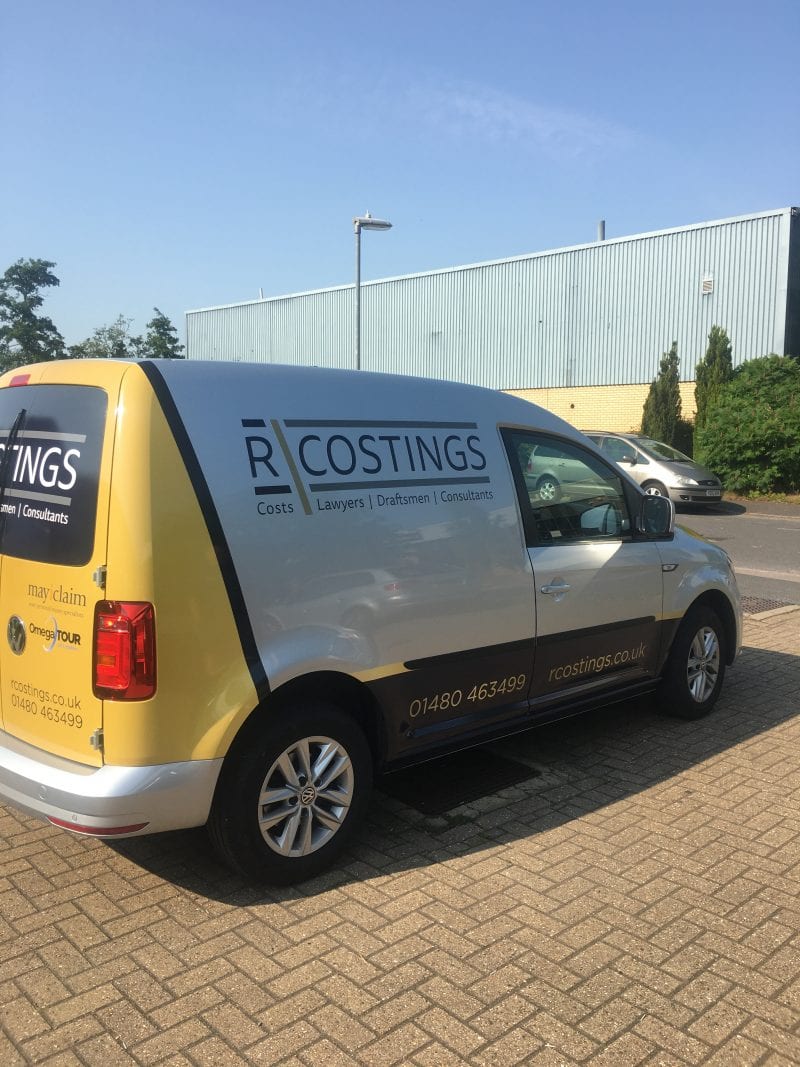 As things slowly get back to a version of 'new' normal, whether you're still working from home or have returned to your office, our in-house courier service can help improve your turnaround times. Observing social distancing measures under Government guidelines our dedicated team can collect from wherever you are based and are committed to keeping your files safe and secure. They are the first face of R Costings you will meet and are always happy to help with any queries you might have; they are an integral and valuable part of our business.
Once your file has been collected it remains secure and will enter our office whereupon will be immediately booked onto our case management system with a confirmation email sent to yourselves. The file will then be allocated appropriately to our expert costs professionals who will introduce themselves to you.
You can request a collection by contacting our Office Manager who will usually be able to arrange for one of our drivers to be with you within 24hrs of your request if not sooner! If you have an urgent job just contact us as you will be in safe hands from start to finish.
For all collection enquires, please contact our Office Manager Greig@rcostings.co.uk to find out more about how we can help you going forwards, or call us on 01480 463499.